human singing Christmas tree/ elus ja helehäälselt laulev jõulupuu
festive ball games/ pidulik pallimäng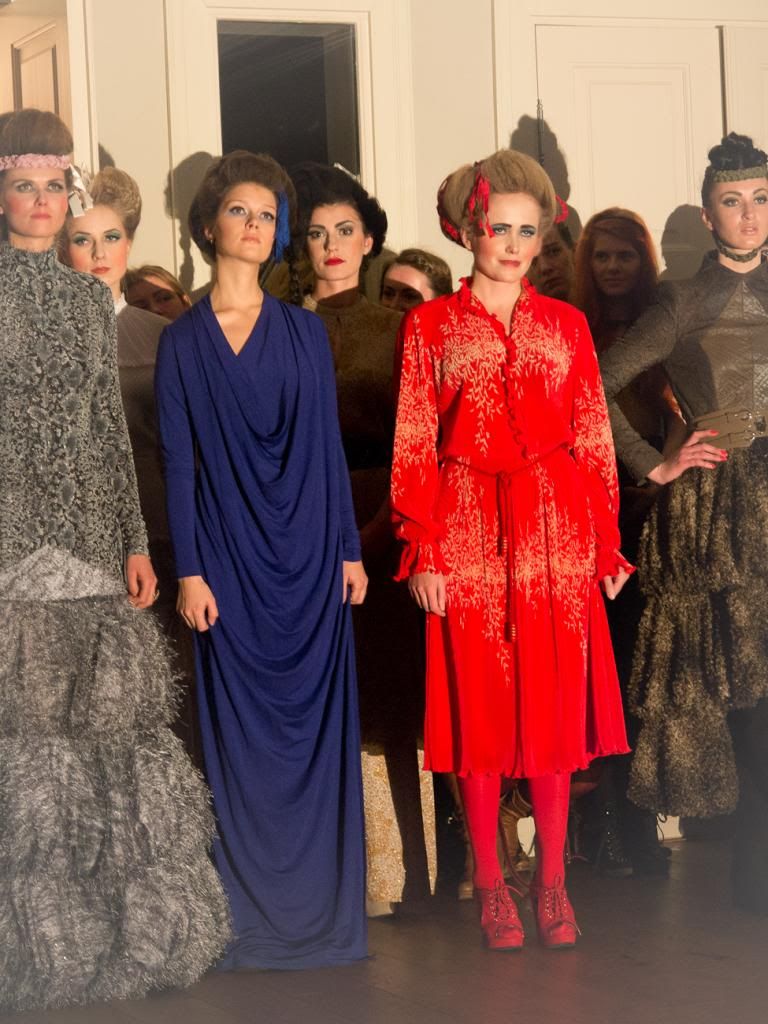 some beauties/mõned kaunitarid
my Holbein dress on sitting model in public/ minu Holbeini-kleit publikus istuval modellil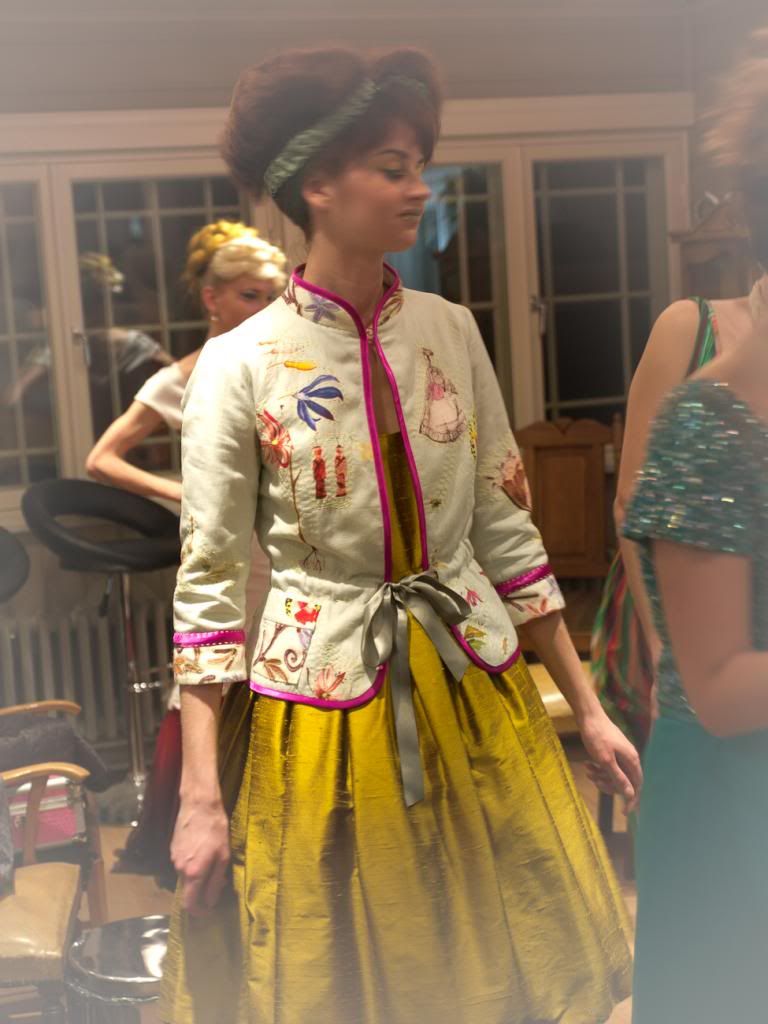 my embroidered jacket on model from show/ minu tikitud jakk showst
my Holbein jacket on model from show/ minu valmistet Holbeini jakk
Last night an event called MOEETENDUS was performed at Disainimaja. A small part played also clothes made by me. There was a human singing Christmas tree and singing children and fancy dresses. It was a warm and cosy evening indeed
Stylist for the show was Triinu Pungits.
Eile õhtul toimus Disainimajas jõuluhõnguline MOEETENDUS, kus väikest rolli mängisid ka minu meisterdatud rõivad. Oli elus jõulupuu ja laste laul ja uhked kleidid. Oli soe ja mõnus õhtu.
Etenduse stilist oli Triinu Pungits.
Photos by Ago Pelisaar