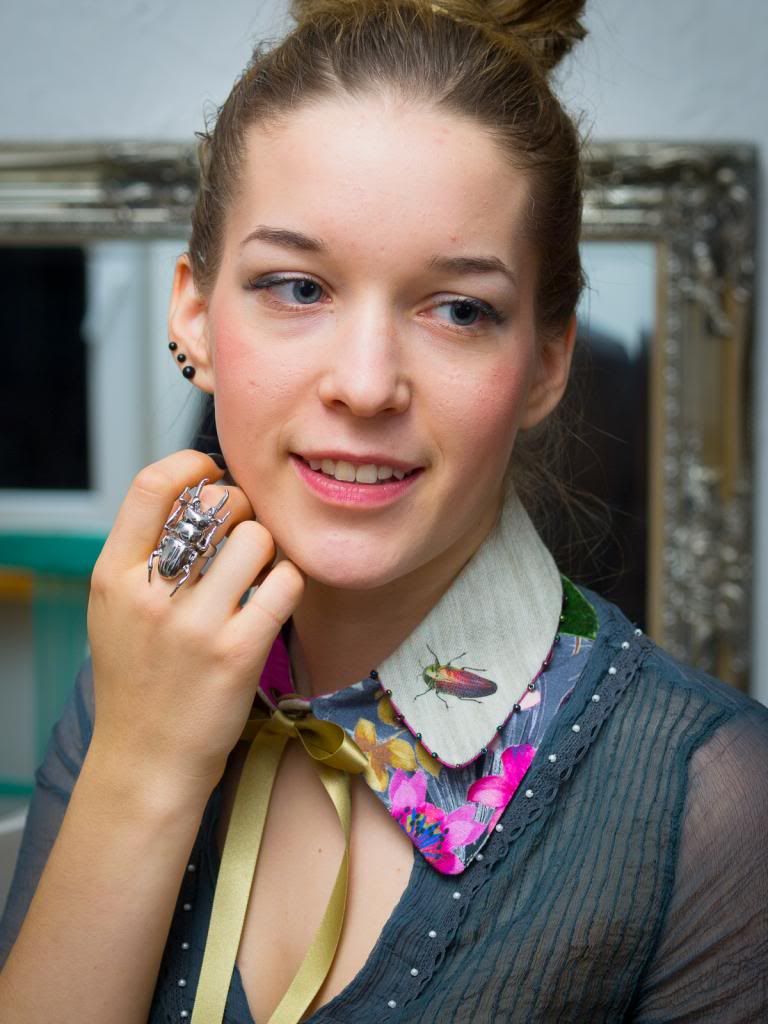 It seems I use only one fabric for everything! As seen also on previous post, I love this bright colored fabric with flowers and butterflies. Collar with tiny pearls and colorful bug. Published at KÄSITÖÖ spring issue. Sold.
Model: Karin, photos: Ago Pelisaar
And last but not least - I found one dress I haven´t posted here yet. Yes, with the same fabric. So stay tuned!